Plans We Offer
Medicare, Life & Health

UnitedHealthcare
United Health Group is the most diversified health care company in the United States and a leader worldwide in helping people live healthier lives and helping to make the health system work better for everyone.
We serve our clients and consumers through two distinct platforms:
United Healthcare, which provides health care coverage and benefits services.
Optum, which provides information and technology-enabled health services.

Old American Insurance
Welcome to Old American Insurance Company. Since our founding in 1939, our mission has been to provide present and future peace of mind to the senior market and, in turn, enhance the quality of life for both our clients and their loved ones.  It's our desire to know our customers and serve their individual needs. This foundation allows Old American to serve nearly 200,000 policyholders in 47 states and the District of Columbia.

Aetna
Founded in 1853 in Hartford, Connecticut, Aetna is one of the nation's leading providers of health care, dental, pharmacy, group life, and disability insurance, and employee benefits.
We serve employers, individuals, college students , part-time and hourly workers, and government employees, and the community at large. We are dedicated to helping people achieve health and financial security.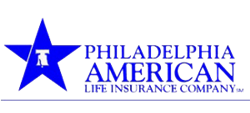 Philadelphia American
The company was incorporated in 1924 and current management took over in 1989. Throughout its history, the New Era family of companies has provided quality, affordable insurance and financial products highlighted by outstanding customer service.
Our Companies Include
New Era Life Insurance Company
Philadelphia American Life Insurance Company
New Era Life Insurance Company of the Midwest

Humana
With Humana's wide range of choices, you can pick the plan that fits your lifestyle, your coverage needs, and your pocketbook. Your choices include:
Medicare Advantage plans with more benefits than Medicare Parts A and B..
Medicare prescription drug plans that can offer you relief from the high costs of medications.
Medicare Supplement insurance plans that can work seamlessly with Medicare Parts A and B.

G T L
Founded in 1936, Guarantee Trust Life Insurance 
Company is a legal mutual reserve company located in Glenview, Illinois, which provides a portfolio of competitive health, accident, life and special risk insurance programs.

Delta Dental
Our Mission to Advance Oral Health Care
As the first company to specialize in dental benefits, we are passionate about oral health and its importance to future generations. Our core purpose is the advancement of oral health care to our customers, partners and consumers through the dental benefits programs and philanthropic efforts of our 39 independent member companies.