Medicare Advantage
Medigap Policy, Part D Drug Plan, and Supplements Office Location
29116 State HWY. 79, Ste. 300
Locust Fork, AL 35097
If you join a Medicare Advantage plan, you are telling the government you want a private company to administer your health benefits. When you go the doctor or hospital you no longer present you Medicare card, instead, you present your Medicare Advantage card from your insurance company. Most Medicare Advantage plans come with part D drug coverage. If you choose a Medicare Advantage plan, there are rules you must follow for your claims to be paid.
You must use certain doctors and hospitals.
Formulary list of drugs covered by the plan.
Some procedures require pre-authorization.
Co-pays may be required from your primary care doctor.
With most Medicare Advantage plans you have significantly less out of pocket than original Medicare.
Medicare Advantage plans may also offer preventative eye exams, glasses, dental, and transportation that are not covered under original Medicare.
Medicare Advantage Plans, sometimes called "Part C" or "MA Plans", are offered by private companies approved by Medicare.  Medicare Advantage Plans cover all Medicare Services.  Medicare health plans provide Part A and Part B benefits to people with Medicare who enroll in these plans.   These plans are Medicare Advantage, Medicare Cost Plan, Demonstration/Pilot Programs and Programs of All Inclusive Care to the elderly (PACE).  Medicare Advantage Plans must follow Medicare rules.  Medicare pays a fixed amount for your care each month to these private companies offering Medicare Advantage Plans. Each Medicare Advantage Plan can charge different out-of-pocket cost and have different rules for how you get services.  An example would be whether or not you need a referral to see a specialist or if you need to use only doctors, facilities or suppliers that belong to the plan for non-emergency or non-urgent care.  These rules can also change each year.
Medicare Advantage Plans sometime offer better coordinated care than original Medicare.  The goal of coordinated care is to make sure that chronically ill patients get the right care at the right time, while avoiding duplication of services and preventing medical errors.  The patient will benefit when their doctor, or hospital coordinate care because they will be working together to give you the right care at the right time and also in the right setting.
Call us today to see if a Medicare Advantage plan is the right choice for you or apply on-line.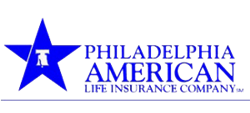 Call: 205-680-2068
29116 State Hwy. 79
Ste. 300
Locust Fork, AL 35097
Free Consultation
Just give us a call to schedule