Medicare Supplements
Medigap Policy, Part D Drug Plan, and Supplements Office Location
29116 State HWY. 79, Ste. 300
Locust Fork, AL 35097
In 2006 Medicare stated the Part D prescription drug program directly through Medicare.
If you wish to  elect a Part D drug program you must choose an insurance company to carry this for you.
If you do not elect a Part D drug plan when you are initially eligible, you will be charged a penalty if you
elect one in the future.  If you qualify, based on your income and assets, social security has a low income subsidy program that will pay your monthly premium. Also, your co-pays will be reduced on your drug plan, if you qualify. The Part D prescription drug plan has several parts or stages. A deductible, the initial coverage stage, the gap, and the catastrophic coverage. Some plans even have a deductible before the coverage begins.  There are over 40 Part D drug plans in Alabama. These plans have different formularies, deductibles, premiums, and coverage. You will make these payments throughout the year in a Medicare Drug Plan:
Yearly deductible (if applicable)
Co-payments or Co-insurance
Cost if you get extra help
Cost if you pay a late enrollment penalty
Most Medicare Prescription Drug Plans charge a monthly fee that varies by plan.  You pay this in addition to the Medicare Part B premium.  If you belong to a Medicare Advantage Plan ( Part C) or a Medicare Cost Plan that includes Medicare Prescription Drug coverage, the monthly premium you pay to your plan may include an amount for drug coverage.  Some plans have "0" monthly premium if you join a Medicare Advantage Plan that has a Part D drug plan included.
If your individual tax return is $85,000 yearly or higher, you will pay an additional premium in addition to your plans premium.  If your joint tax return is $170,000 or higher you will pay an additional premium to your plans premium.
Call us today to see if a Medicare Prescription Drug plan is the right choice for you.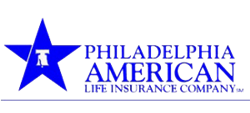 Call: 205-680-2068
29116 State Hwy. 79
Ste. 300
Locust Fork, AL 35097
Free Consultation
Just give us a call to schedule