Medicare Supplements
Medigap Policy, Part D Drug Plan, and Supplements Office Location
29116 State HWY. 79, Ste. 300
Locust Fork, AL 35097
As you probably know by now Medicare alone has significant out of pocket cost that must be paid on your part to doctors and hospitals. One option to protect yourself is to choose a Medicare Supplement or Medigap policy. When you choose a Medicare Supplement or Medigap policy you keep your original Medicare and your supplement picks up the medical cost that Medicare does not. Medicare Supplements have a monthly premium ranging from $89.00 – $160.00 a month in the state of Alabama, according to what type of coverage you are looking for. Medicare Supplements or Medigap policies are a good fit for people who:
Want to have the freedom to go to any doctor or hospital that accepts Medicare.
Travel and do not want to worry about referrals or using certain doctors and hospitals.
Does not want to be worried with co-pays or other high out of pocket cost.
Does not mind paying a monthly premium for this freedom.
Remember, if you choose a Medicare Supplement or Medigap policy this does not  include a Part D drug plan and this must be purchased separately. Medicare supplements are also called Medigap policies.  Most of these are guaranteed  renewable, meaning that as long as the premiums are paid, the coverage stays in force regardless of your health.  Years ago Medicare standardized the Medicare supplement plans and labeled them A-N.  All plans labeled Plan F, for example, have the same minimum benefits.  Therefore, when shopping price for different companies you know you are getting the same minimum benefits from all companies that offer the Plan F.  A company can add additional benefits such as vision, dental, etc.; but can never take away from the minimum coverage required by Medicare.  Below are 8 things to know about Medicare Supplements (Medigap policies).
To enroll, you must have Medicare A and B.
 If you have a Medicare Advantage Plan, you can apply for a Medigap policy, but make sure you can leave the Medicare Advantage
Plan before your Medigap policy begins.
You pay the private insurance company a monthly premium for your Medigap policy in addition to the monthly Part B premium
that you pay to Medicare.
 A Medigap policy only covers one person.  If you and your spouse both want Medigap coverage, you'll each have to buy separate policies.
You can buy a Medigap policy from any insurance company that is licensed in your state to sell one.
Any standardized Medigap policy is guaranteed renewable even if you have health problems.  This means the insurance company can't cancel your Medigap policy as long as you pay the premium.
Some Medigap policies sold in the past cover prescription drugs, but Medigap policies sold after January 1, 2006 aren't allowed to include prescription drug plans (Part D).
It's illegal for anyone to sell you a Medigap policy if you have a Medicare Medical Savings Account (MSA) plan.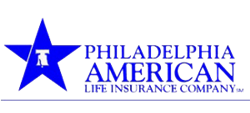 Call: 205-680-2068
29116 State Hwy. 79
Ste. 300
Locust Fork, AL 35097
Free Consultation
Just give us a call to schedule